Helping Mamas elevates the well being and dignity of women by providing diapers, period products and other essential baby supplies. We harness the power of community support so that all families can thrive.
teens in the U.S. have
missed class due
to lack of access to
period supplies
of children in the 
Tennessee Area are 
living in poverty
parents struggle with 
diaper need
At Helping Mamas, We Connect Helping Mamas to Mamas Needing Help.
We are a nonprofit organization dedicated to providing essential baby and period products to women across East Tennessee. Helping Mamas Knoxville has served over 19,000 women since 2018. We work with over 70 partner organization that serve East Tennessee. We help to address the issue of diaper need by collecting and purchasing essential baby items then providing those items to the community through our partner organization or through our Mobile Distribution program.
Helping Mamas Knoxville is
proud to serve family 
support workers throughout
East Tennessee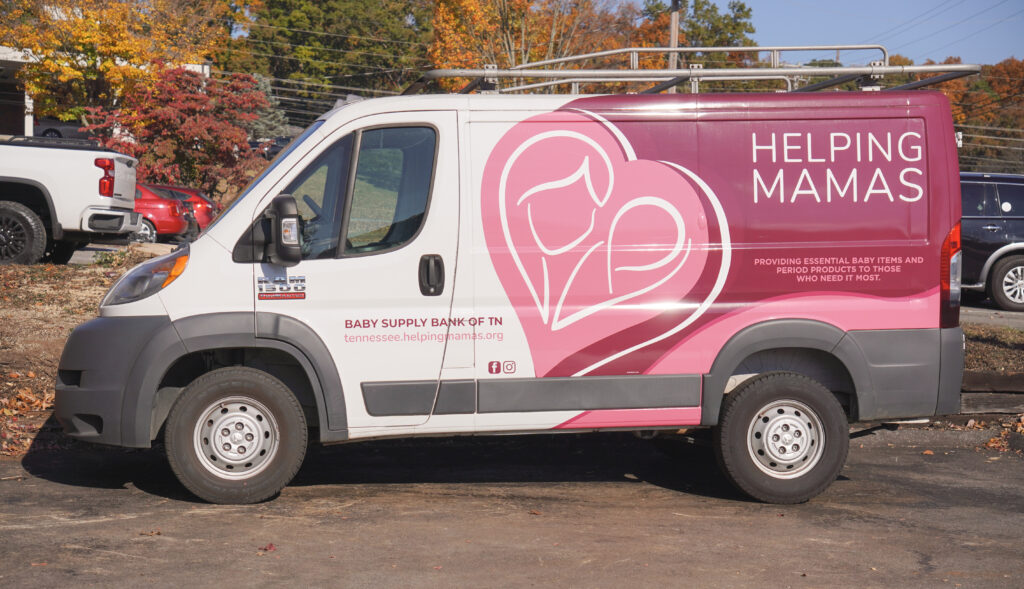 Join our email list to stay up-to-date on all volunteer opportunities, upcoming events, and exciting announcements! 
"We are so grateful for this partnership! We had a mother who was experiencing postpartum depression. She did not have the desire to care for her new born baby. She also did not have the necessities Helping Mamas supplied her and basic babies needs that has relieve stress in her life. She is now making positive strides to moving forward in her life!"
"A family from Polk County brought their baby in to see our Pediatric Nurse Practitioner. The baby had several issues that required attention. The parents were very involved in the care of their child however they did not have many resources. We provided a bag full of necessary baby items and you could see their anxiety lessen. Being able to provide them items that we see as 'small' was huge for them. Thank you for all you do! "
"Helping Mamas was instrumental in lifting the spirits of our Stage 4 Metastatic Breast Cancer women with their thoughtful gift packages. Our women, Honorees, have lost all that defines them as women. They lose their breasts to mastectomies. They lose their hair in Chemotherapy. They lose their skin tone in Radiation. Many live in financial toxicity and are unable to afford the smallest luxuries. The baby products were a relief during their vacation away from cancer with Leslie's Week! Helping Mamas was a God Send. Thank you for your kind, sensitive gifts."
"There are so many success stories! Just this week we had a sweet mom reach out to ask if we had a car seat, she was getting ready to be induced and she knew that she would not be able to leave the hospital without it. We were able to not only get a car seat but loads of baby goodies for this mom. She literally stopped by our office on the way to the hospital to pick up the car seat. She was so appreciative. Thank you for all that you do and your partnership!"