The mission of Helping mamas is to connect helping mamas to mamas needing help. We are the baby supply bank for East Tennessee.
WHAT WE DO
Collect essential items such as diapers, pack n' plays,  new bottles, clothes, period supplies and new car seats; etc.
Distribute the donated items to case workers at our partner locations.
Allow clients to focus on job training, parenting education and violence prevention, instead of worrying about these essential items.
Family support workers are able to spend more time in direct services with families providing long term support.
The strength of our model is in partnering with organizations to help their clients with everyday essentials.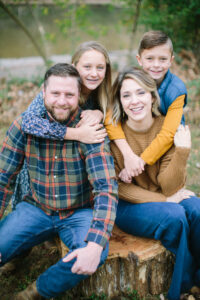 Tess Frear
Executive Director
MEET OUR TEAM
Meet our Executive Director for Helping Mamas Knoxville, Tess Hutchison Frear. Tess is a Knoxville native and graduate of the University of Tennessee. She is an entrepreneur at heart with a social service background, making her a great fit for Helping Mamas Knoxville.
Tess was searching for ways to give back to her community and Helping Mamas embodies all of her passions. Tess's family includes her husband Derek and their two children Kinley (14) and Crosby (12) along with their three fur babies.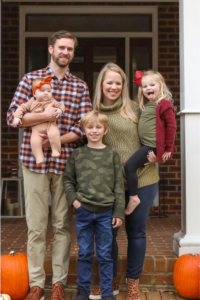 Melissa Claire Barnett
Program Coordinator
Program Coordinator for Helping Mamas Knoxville, Melissa Claire Barnett.
She is from a small town in East Tennessee. She spends her extra time coaching at a fitness studio and loving on her family, Husband (Ben) and their three children, Graham (10), Hayes (6), and Ellis Rome (2 ). She has experience as a high school special education teacher and a volunteer in the court system as a child advocate. She also has her Masters in Leadership & Curriculum. Melissa believes that making a difference starts in your own corner. We are so excited to have her as part of the Helping Mamas Team!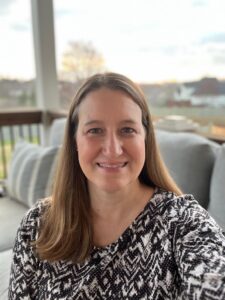 Courtney Niemann
Program Manager
Program Manager for Helping Mamas Knoxville, Courtney Niemann.
Courtney has over 25 years of experience in primary prevention. Her passion for prevention and her wish to make a difference in peoples' lives happens on a personal level as well as in the community. She is a Certified Prevention Specialist II, a trainer for Mental Health First Aid in Adult, Youth and Teen and an instructor for Adverse Childhood Experiences (ACEs).
Courtney received her Bachelor of Science in Community Health Education and a Master of Science in Health Education and Health Promotion from the University of Tennessee, Knoxville. We are so excited to have her as part of the Helping Mamas Team!
Terri McGuire, CTFA
Pinnacle Financial Partners